The Path to Justice
What does it mean to have a record expunged or sealed?
When a record is expunged, it means that the past charges are completely wiped from your record, only accessible to the courts under extreme circumstances.
When a conviction record is sealed, it means that the past charges are no longer visible to the general public, such as potential employers. However, law enforcement still has access to the record.
Having a record expunged or sealed can make a huge difference in the lives of those impacted by the war on drugs and their families. A publicly accessible criminal record can prevent a person from getting a job, renting an apartment, and many other opportunities which lead to a stable life. Criminal records can be the reason someone remains on the street, vastly increasing their chances of recidivism.
Expunging or sealing minor drug records is one way to help people out of poverty.
The war on drugs has disproportionately impacted black and brown Americans and has had a devastating effect on poor communities and families. This has made it much more difficult for them to thrive. Expunging or sealing records is a very large and concrete way to remove barriers to success and help people out of poverty. This work is important to Justice Grown because of our strong commitment to restorative justice. The 2019 Illinois bill to legalize recreational cannabis includes this ruling on criminal records related to cannabis offenses:
The governor will grant clemency for convictions of up to 30 grams. These expungements will be automatic.
For amounts of 30-500 grams, the clemency process also applies. However, the individual will need to petition the court to vacate the conviction.
The infographic below outlines paths to a clean record in Illinois: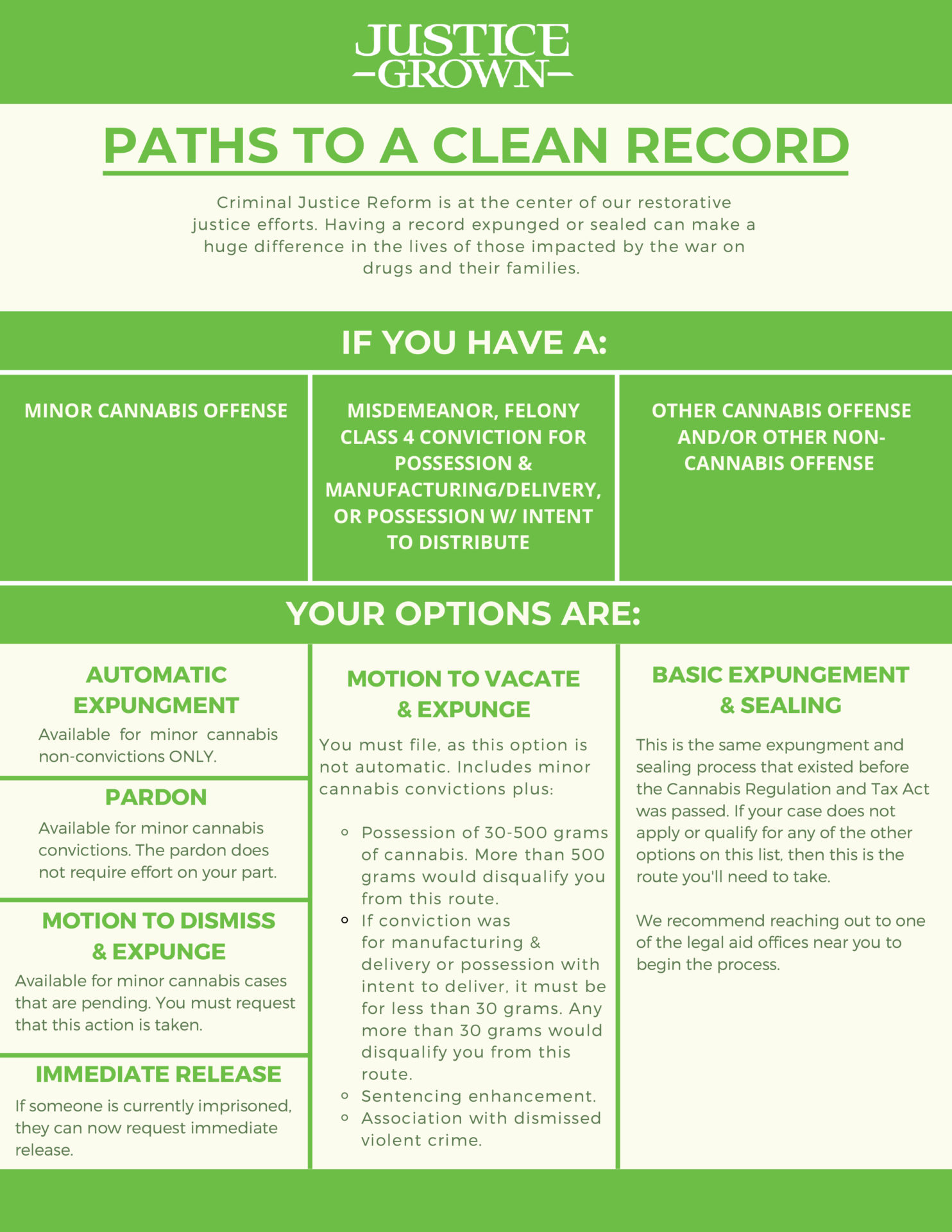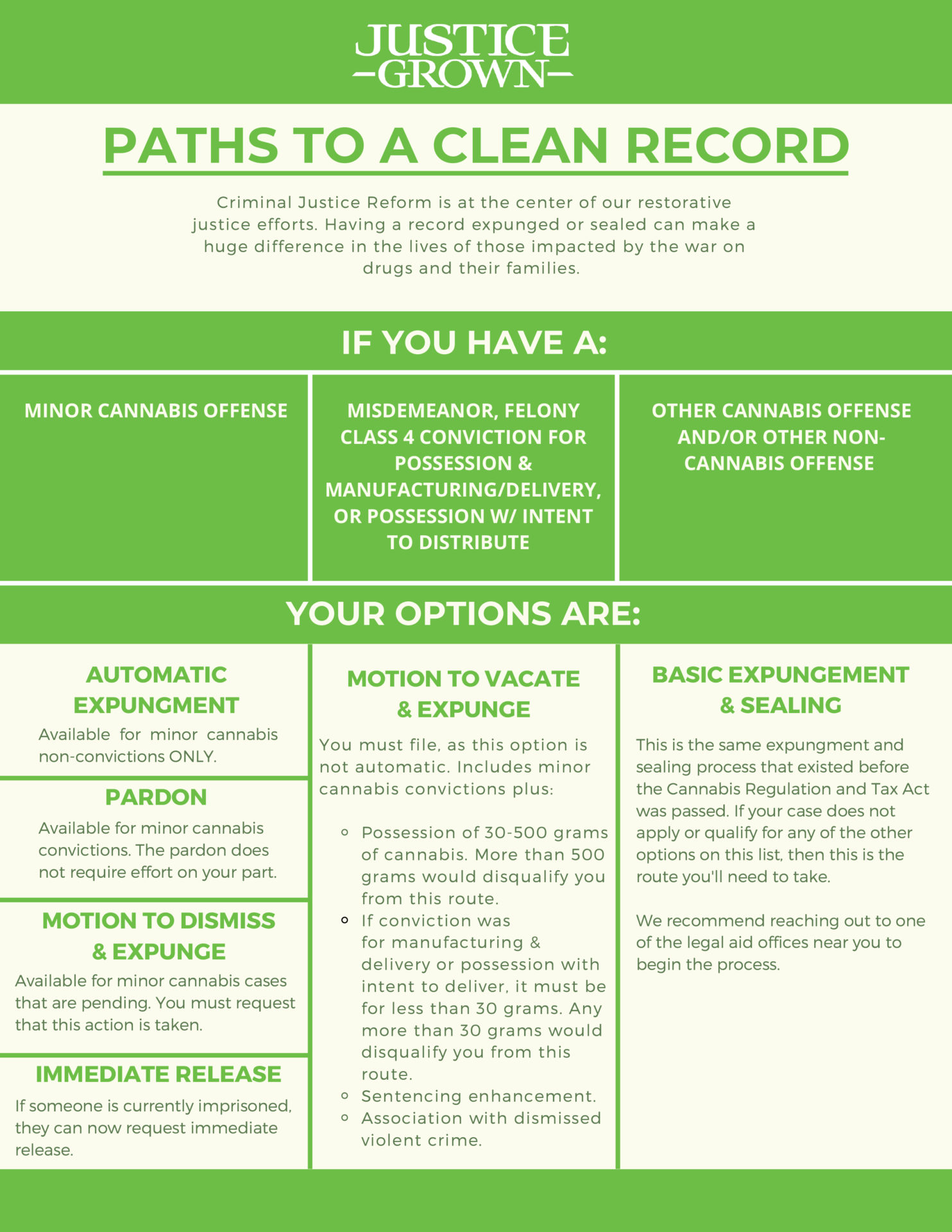 In total, around 770,000 cannabis-related records are eligible for expungement.
Justice Grown relies heavily on the civil rights background of its founders Loevy & Loevy and the amazing attorneys that work in their law firm. Most notably, the pro bono law clinic called The Exoneration Project, is housed within the law firm and is an amazing resource for Justice Grown's efforts.
Since the fall of 2019, Justice Grown helped over 150 individuals with the process of starting a new phase of life with a clean record.
We are continually expanding our efforts in this area by sponsoring expungement clinics, paying for individuals' filing fees, and training our own lawyers help people with the process.
If you or a family member is looking for help getting a record expunged or sealed, contact Justice Grown and we can connect you with the appropriate legal assistance.
Resources:
DrugPolicy.org: Race & The Drug War
CNN: Illinois is Expunging Marijuana Convictions from Nearly 800,000 Criminal Records
Rolling Stone: Undoing the Damage of the Drug War
Forbes: The War on Drugs is a War on Minorities & The Poor
The Atlantic: Ava DuVernay's '13th' Reframes American History